eMaint's monthly Best Practices Webinars are a great resource for maintenance and reliability professionals looking to expand their industry knowledge and gain insight into best practices from thought leaders across the globe. The webinars provide you with the opportunity to get their questions answered by industry experts.
Where CMMS Fits Into Your Reliability Journey
Wednesday, November 9, 2016
11:00am – 12:00pm ET (10:00am CT, 9:00am MT, 8:00am PT, 3:00pm GMT)
Joel Levitt, Director Reliability Projects, Reliabilityweb.com
From preventive maintenance, to condition monitoring and inventory management tools, a CMMS gives you the power to measure what you treasure, and act on the results. CMMS is the hub that holds the spokes of your wheel (reliability effort). Everything revolves around it!
A powerful CMMS can be the cornerstone of any maintenance and reliability program. In this session, Joel Levitt of ReliabilityWeb will discuss the reliability functions that are impossible without a serious effort to make the CMMS data accurate, complete and defect free. As key takeaways, attendees will be provided with:
Methods to collect, analyze and act on good data
Arguments to use to get buy in from top management
The why and how of the impact of CMMS on reliability
Register Now
Join Us for Free!
Upcoming Webinars
Mark Your Calendars
November 911:00am – 12:00pm ET
Where Your CMMS Fits Into Your Reliability Journey
December 711:00am – 12:00pm ET
Preventive Maintenance Optimization
January 1811:00am – 12:00pm ET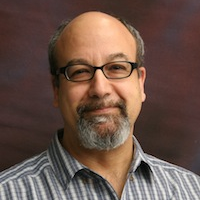 Joel Levitt
Joel Levitt, Director Reliability Projects, Reliability Leadership Institute™ and Reliabilityweb.com
Joel Levitt's career includes 28 years of experience in the maintenance field including process control design, source equipment inspection, electrical expertise, field service technician, maritime operations and property management. He served as director of international projects for Life Cycle Engineering, and recently joined the ReliabilityWeb team.
Chat Now with Sales
Chat now with an eMaint sales representative to get your questions answered.
Start a Free Trial
Sign up for a free trial and start experiencing eMaint's CMMS solution for yourself.
Attend a Demo
See how eMaint CMMS can help your team achieve its maintenance management goals.