eMaint's monthly Best Practices Webinars are a great resource for maintenance and reliability professionals looking to expand their industry knowledge and gain insight into best practices from thought leaders across the globe. The webinars provide you with the opportunity to get their questions answered by industry experts.
Maintenance Planning & Scheduling
Wednesday, October 19, 2016
11:00am – 12:00pm ET (10:00am CT, 9:00am MT, 8:00am PT, 3:00pm GMT)
Roy Rothwell, Sr. Consultant in Professional Services, eMaint
If your organization is failing to plan, then you're planning to fail. Maintenance planning and scheduling is a systematic approach to optimize efficiencies while maximizing work performance, and the most critical element to ensuring proactive maintenance.
Proactive maintenance also greatly impacts ROI and maintenance effectiveness. In this session, Roy Rothwell of eMaint will discuss why organizations should plan and schedule maintenance, describe planning and scheduling principles, and offer tips to get started. As key takeaways, attendees will be provided with:
The principles of proactive planning and scheduling
Benefits and prerequisites for specific planning tools
An understanding of how proactive planning and scheduling leads to improved efficiency of resources, reductions in backlog, inventory and overtime, and increased equipment availability
Register Now
Join Us for Free!
Upcoming Webinars
Mark Your Calendars
November 911:00am – 12:00pm ET
Where Your CMMS Fits Into Your Reliability Journey
December 711:00am – 12:00pm ET
Importance of Asset Hierarchy
January 1811:00am – 12:00pm ET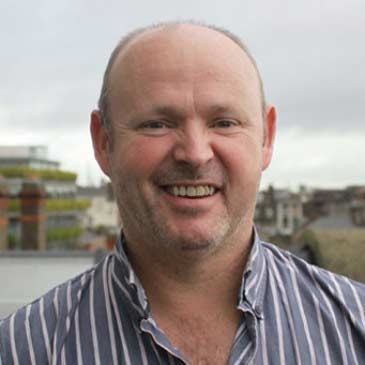 Roy Rothwell
Sr. Consultant in Professional Services, eMaint
Roy Rothwell joined eMaint in 2013. Roy has over 25 years' experience providing leadership in Maintenance & Operational "best practices". He is dedicated to establishing positive relationships while bringing to the table a broad base of experiences in maintenance and operations. In addition to serving as a project manager and delivering implementation services to clients, Roy has presented sessions at international trade events and conferences.
Chat Now with Sales
Chat now with an eMaint sales representative to get your questions answered.
Start a Free Trial
Sign up for a free trial and start experiencing eMaint's CMMS solution for yourself.
Attend a Demo
See how eMaint CMMS can help your team achieve its maintenance management goals.