In the U.S., shipments of crude by rail have gone from 9,500 carloads (2008) to 233,811 (2012) and
analysts expect this trend to continue in direct proportion to the increased demand for domestic oil
transport. In 2012, four years into the current (North American) oil boom, about 16.6 million barrels of
Canadian crude shipped via rail to the U.S. and industry expects that number to jump to as much as 73
million barrels by 2014.
On July 6, 2013, a crude-carrying train originating from Williston Basin, North Dakota traveling through
Lac-Mégantic, Quebec en route to a Saint John refinery, derailed, setting off several explosions, killing
50 people and incinerating 30 buildings. Canada has recently seen a spate of high-profile accidents
involving trains (including one only a month ago), several of which involved trains carrying petroleum.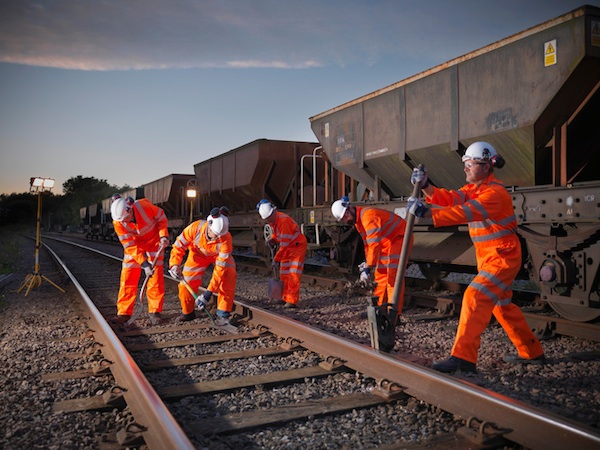 While the number of North American rail accidents involving fatalities and spills is relatively rare, and
the industry's safety record has improved over the past few decades, the number of incidents involving
crude shipments has mirrored the growth of North American oil production. And the scale of the July 6,
2013 accident (the deadliest in an age) is expected to multiply governmental scrutiny for all crude-by-rail
operations, for some time to come.
Previous accidents have called into question the diligence of rail owner/operators in ensuring that
proper emphasis is put on safety, rather than profits, by local officials. Because deaths were involved in
this accident, the incident is under criminal investigation, with Canadian regulators focusing on the train,
brake system (mechanical failure), and the tracks. The second part of this article will explore the ways
in which computerized maintenance management software (CMMS) supports greater rail productivity,
availability, safety and accountability.
Author: 
Dana Madama is the Online Marketing Manager at eMaint Enterprises, located
in Marlton, NJ, which provides CMMS and EAM solutions for all of your
maintenance and asset management needs.