To ring in the second month of the new year, we wanted to celebrate and send a warm welcome to some of our newest customers. These organizations are diverse and offer a range of products and services to help improve our world today. To be more "social" partners, we've included the different ways you can connect with these organizations, via Facebook, Twitter, LinkedIn and more. Please let us introduce:


Gerdau Lancaster Rail Products is a leading manufacturer of long steel in North America, and a major supplier of special long steels, acting also in flat steel and iron mining. Follow Gerdau on Facebook, Twitter, LinkedIn, and check them out on YouTube!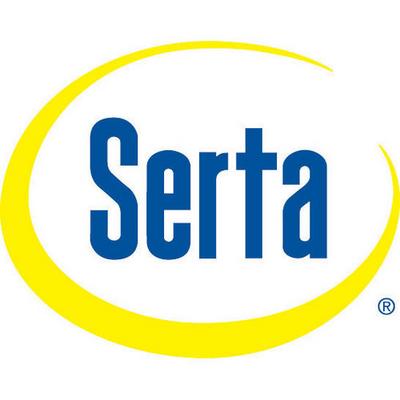 Simmons Bedding Company is a leading manufacturer of mattresses and related bedding products. The company has been helping customers get a great night's sleep for 146 years. Say hello on Facebook, Twitter, and Instagram! 



IMI Precision Engineering is a world leader in motion and fluid control technologies. They deliver solutions to help improve the productivity and efficiency of customer equipment. Learn more by visiting their LinkedIn, Twitter and YouTube pages.


PlaniT Construction and Facilities Management is Canada-based full service general contracting and facilities management company. Keep up with them on Facebook, Twitter and Instagram!


Francis Flower is a European organization that recycles, reclaims and reuses mineral resources to create high quality products that replace virgin material and benefit the environment. Follow them on Twitter to receive the latest updates!
Mizuno manufactures and distributes high quality golf, baseball, softball, running, track & field and volleyball equipment, apparel, and footwear. Mizuno has social media for just about every facet of their business. Just to scratch the surface of some of the unique content they share, follow Mizuno's Running pages on Facebook, Twitter and Instagram.

Sig Sauer is one of the largest firearm manufacturers in the United States. Their client based ranges from global military, law enforcement and commercial users. Sig Sauer offers interesting and high-quality content on their Facebook, YouTube and Instagram pages. 


Wells Concrete provides architectural and structural precast products for commercial construction projects across the upper Midwest United States. Keep up with Wells Concrete on LinkedIn and Twitter.


The Jacob Javits Convention Center is located in the center of Manhattan's West Side, and is a popular venue for trade shows or conventions across all industries. The Javits Center has an extensive social media presence, sharing business insights, the hottest trends, news and photos from their gorgeous events. Follow Javits Center on Facebook, Twitter, Instagram, LinkedIn and subscribe to their YouTube channel.


Perfect Sweep is a Toledo, Ohio based business providing professional sweeping, property management and snow removal services to Ohio and Michigan. Follow Perfect Sweep on Facebook!


T. Parker Host currently runs several agency locations throughout the East and Gulf Coasts of the United States and throughout the Northern Coast of Colombia, handling over 3,600 vessels per year. Stay in the action by following T. Parker Host on Facebook and LinkedIn.


Team Facilities Inc is a facility and property management company, maintenance for everything from properties to manufacturing plants and more. Follow the Team Facilities blog for updates.


Asphalt Operating Services of Chicago is a liquids terminal service company that provides safe and efficient storage, handling and shipment of bulk liquid products for customers in the petroleum industry. Check out the AOS News section on their website to keep up with how the organization continuously impacts the community.


Bell's Brewery has been dedicated to brewing flavorful, unfiltered, quality craft beers since 1985. See what brews Bell's has on tap by following them on Twitter.


TDIndustries is one of America's premier mechanical construction and facility service companies. Stay in touch via LinkedIn and subscribe to their YouTube channel.