The Industrial Internet of Things (IIoT) offers organizations exceptional opportunities to monitor asset health. With condition monitoring tools, maintenance teams can get actionable insights from the combination of condition-based maintenance (CBM) and the IIoT's ability to connect data, systems, and teams. Sometimes, the rush to adopt condition-based maintenance causes facilities to disregard critical steps, such as the technician's understanding of reliability-centered maintenance fundamentals. Reliability-centered maintenance is a process for deciding what's needed to ensure physical assets operate the way users want.
Apply these four steps to ensure an excellent start to condition-based maintenance adoption.
What is Condition-Based Maintenance?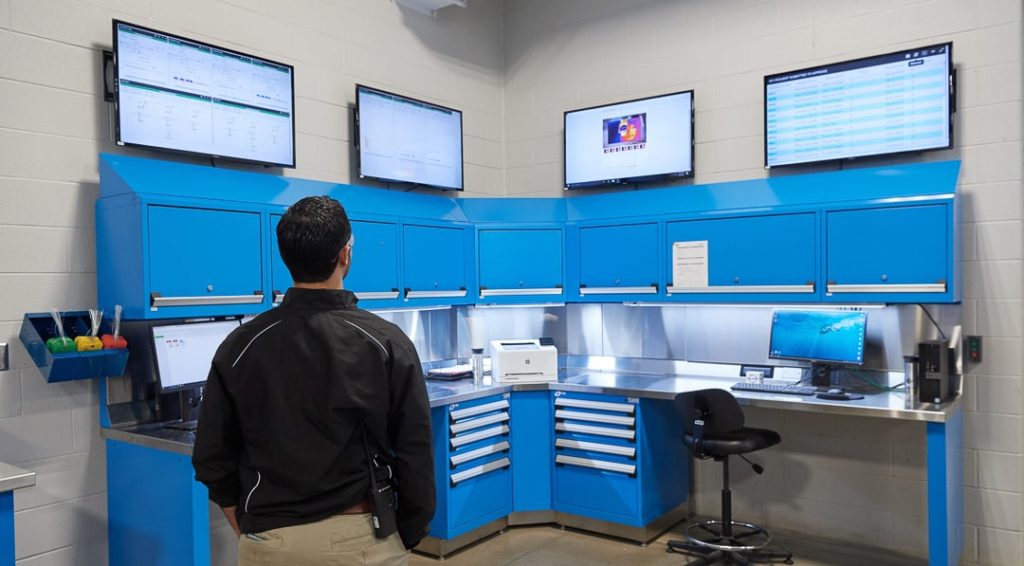 Condition-based maintenance uses integrated sensors and software to determine the best time to complete maintenance. It lets teams extend asset lifespan and only schedule work when needed, rather than using a calendar or cycles. When done correctly, condition-based maintenance improves uptime while decreasing wasted spending.
Four Keys to Deploying Condition-Based Maintenance
Some key condition-based maintenance technologies include vibration monitoring, power monitoring, and infrared thermography programs. However, before you start your condition-based maintenance journey, there are several key components.
1. Do Your Condition-Based Maintenance Homework
You must confirm that your preventive maintenance, P-F Curve, and reliability-centered maintenance fundamentals are solid. Sometimes organizations adopt IIoT technology without adapting their people or reviewing processes.
Condition-Based Maintenance Pre-Deployment Checklist
Preventive maintenance processes and routines are effective and efficient
Operations are documented and understood
Technicians can apply RCM knowledge and principles
Training / Retraining standards are in place
Reliability experts agree that the chief problem to adopting condition-based maintenance is the lack of understanding of reliability-centered maintenance fundamentals. If you said "no" to any of the above, you might want to review RCM basics and ensure technicians can apply the fundamentals before implementing CBM.
Defining your organization's maintenance and reliability status is also essential. Your maintenance and reliability teams should ask themselves some fundamental questions. What are they doing? Why are they doing it? How are they getting it done? Fully defining your organization's status ensures a good start to your connected reliability journey.
2. Include Personnel Affected by the Shift to Condition-Based Maintenance
Once you confirm technicians have the necessary skills, involve them and other key personnel in a shared asset criticality analysis. By inviting their input, they become active participants. Specifically, technicians will have an opportunity to:
Use their reliability-centered maintenance fundamentals effectively
Contribute to condition-based maintenance implementation and success
Help identify, mitigate, or eliminate failure modes
3. Make a Proper Asset Criticality Assessment
Accurately identifying assets as critical, semi-critical, and non-critical can decrease unnecessary route-based maintenance. Additionally, the analysis helps determine which assets might benefit from new predictive maintenance technology like wireless vibration sensors, which enable equipment condition monitoring from a distance when paired with software.
After completing an asset criticality assessment, it's not uncommon to realize that some equipment considered critical is not. Often, the assets getting the most attention are simply the ones that break down the most, rather than the most important.
4. Follow up with Additional Condition Monitoring Tools
You should follow up on your Asset Criticality Assessment by performing a Failure Mode, Effects, and Criticality Analysis (FMECA). This way, your most critical assets benefit from your maintenance reliability programs. The reliability-centered maintenance process helps you decide whether your current preventive maintenance strategy meets capacity needs and verifies equipment is captured correctly and represented.
Your Condition-based Maintenance Journey
Make better maintenance decisions using condition-based maintenance. Save time and money by detecting equipment problems before asset failure. When adopting condition-based maintenance, you move toward a more proactive approach and, ultimately, prescriptive strategies.
To learn more about how to implement or improve your condition-based maintenance strategy, please speak to one of our specialists.
Connected Reliability Glossary of Terms
Condition-Based Maintenance: A practice to identify the applicable rules to manage failure modes that may cause the operational failure of a physical asset.
IIoT (Industrial Internet of Things): Billions of interconnects devices and equipment, allowing for greater system collaboration.
Reliability-Centered Maintenance: A practice used to optimize maintenance programs, maintain system functions, and help identify, prioritize, and control failure modes.
Preventive Maintenance: A strategy for activities completed during machine shutdown, based on schedule or time-based maintenance.
Predictive Maintenance: A strategy where technicians complete activities while machines run during normal production/operation, as the degradation process continues, but before full impacts of a failure; maintenance based on asset condition.
Bad actor: Equipment that repeatedly fails or exhibits problems.